Jumpsuit with Long Sleeves
Jumpsuit with Long Sleeves - Size XS for Sex Dolls
Tight-fitting jumpsuit with long sleeves, long legs and a stand-up collar. With a wide 2-way zip that starts at the neck, goes over the crotch and stops at the top of the buttocks. Black. 92% polyester, 8% elastane.

Ships within 7 days
Colour - Black
Size - XS
Available in XS & S, XS will be sent by default unless otherwise requested at the time of checkout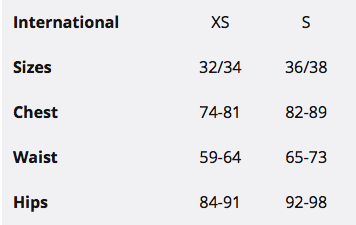 Please note we do not guarantee this item will not colour transfer.